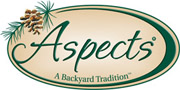 HummZinger Excel • 16 oz.
Aspects generous capacity Hummzinger for those with lots of humingbird activity. As with all Aspects patented Hummzingers, the bright red cover attracts hummingbirds. The cover is removed easily for filling with nectar or cleaning. The Polycarbonate construction enables Aspects to provide a Lifetime Warranty. The integrated wrap around perch invites hummingbirds to sit and stay a while. A built-in ant moat and solid brass hanger are standard features for all Hummzingers.

• 16 oz. capacity
• Built-in ant moat
• Easy cleaning and filling
• Hang or post mount
• Raised flowers divert rain
• Drip and leak proof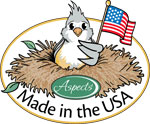 6 Feeding ports.