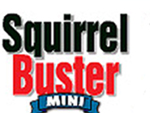 Brome Squirrel Buster Mini
Guaranteed squirrel proof & Chew proof. Seed well ventilated to stay fresh and dry. Easy to disassemble and clean. Holds ¾ quart of seed. Seed chamber is weight sensitive – calibrated to hold birds the size of a mourning dove, and smaller including cardinals! Heavy birds and squirrels cause the seed ports to "close".
Capacity: 1.7 quarts, 2.55 lbs.; 4 ports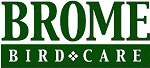 Dimensions: 20″H (not including hanger) x 4″ dia.


Mounting: hang from hook
Construction: metal, plastic
Mfg. Warranty: 2 year warranty against squirrel damage